Your family Leisure Space
Enjoy a new leisure concept designed for the whole family in Castellón. Come and discover a thrilling world of adventures. Forget about stress and routine and let yourself go.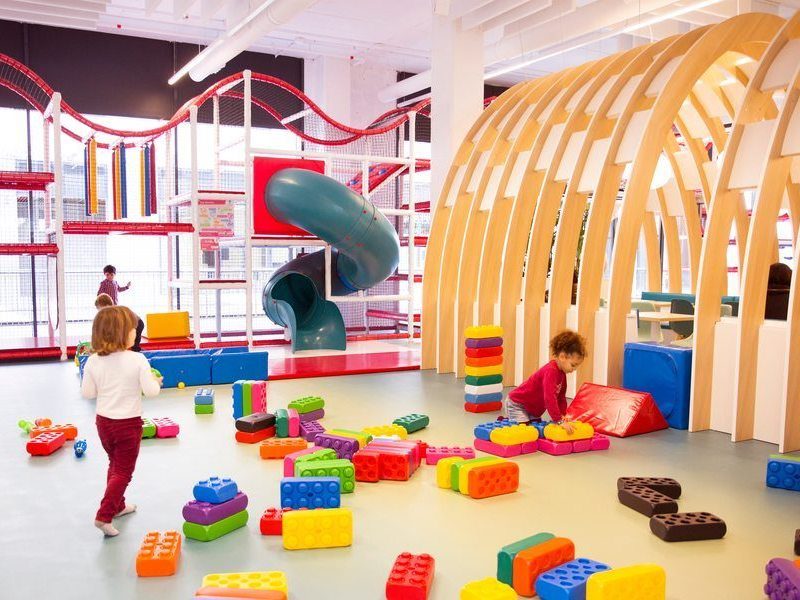 KIDOM is an innovative concept of leisure adapted for all ages. You will have countless experiences and unique moments.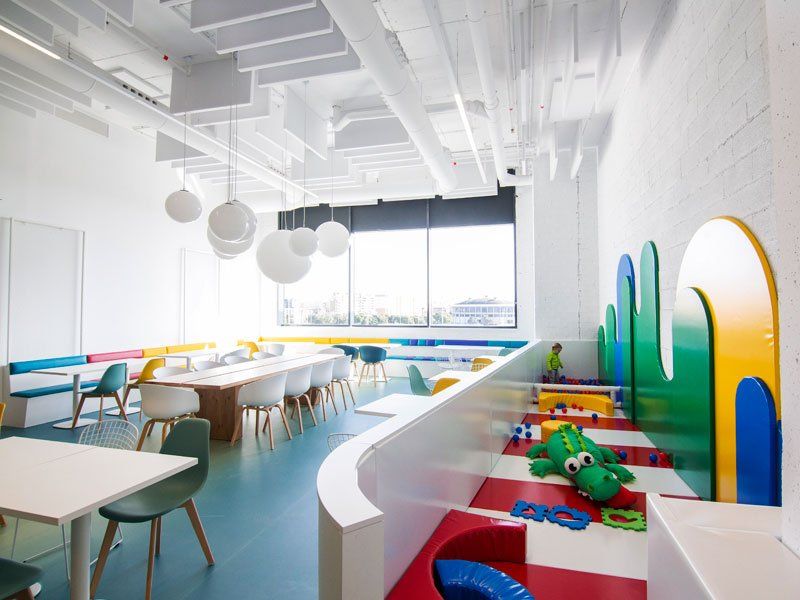 Kidom stands on three pillars- (1) Our superb facilities deriving from a unique architectural project. (2) Playful learning moments for all children. (3) A full gastronomic experience.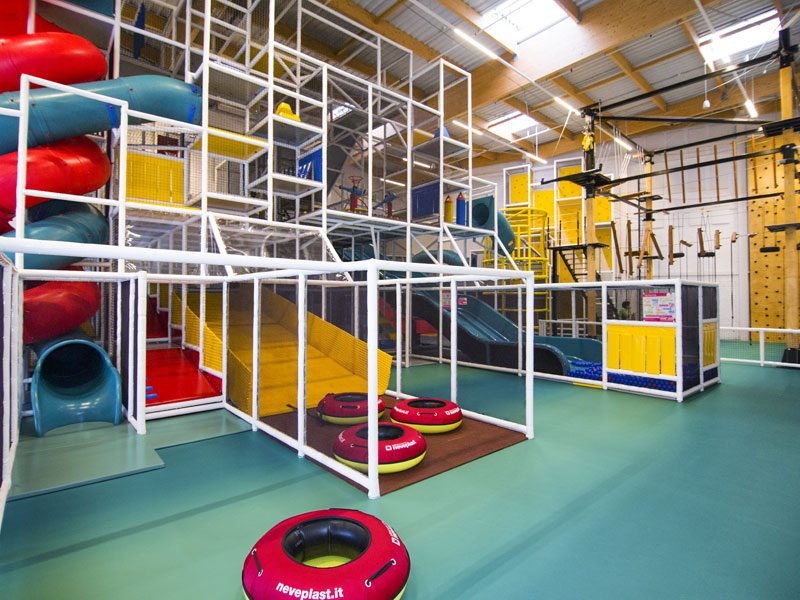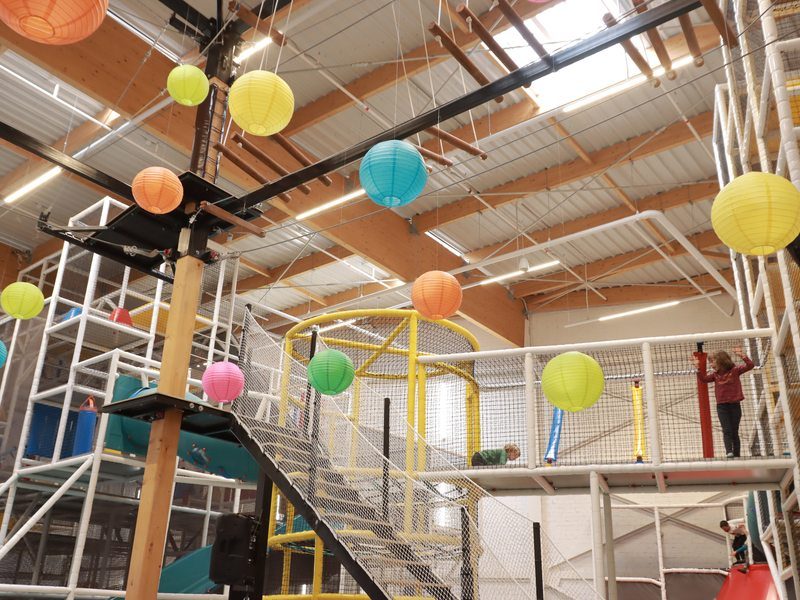 All kinds of events are hosted in our facilities. We create memorable experiences and moments with Kidom's personal touch.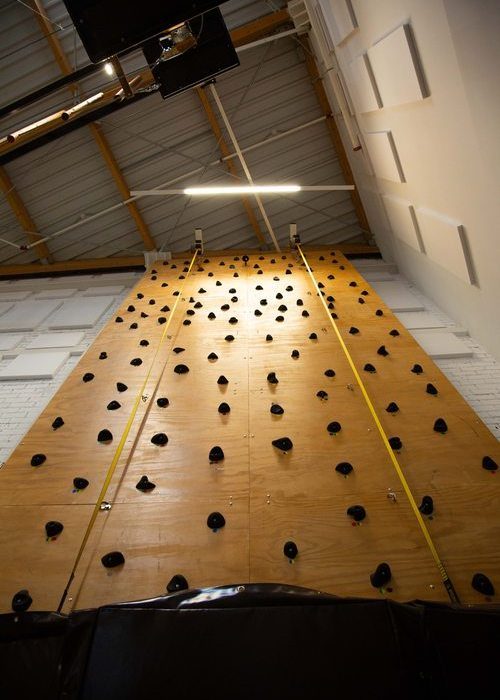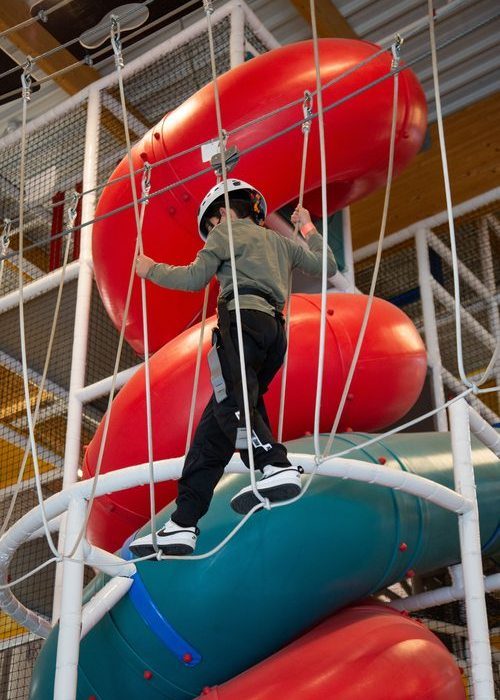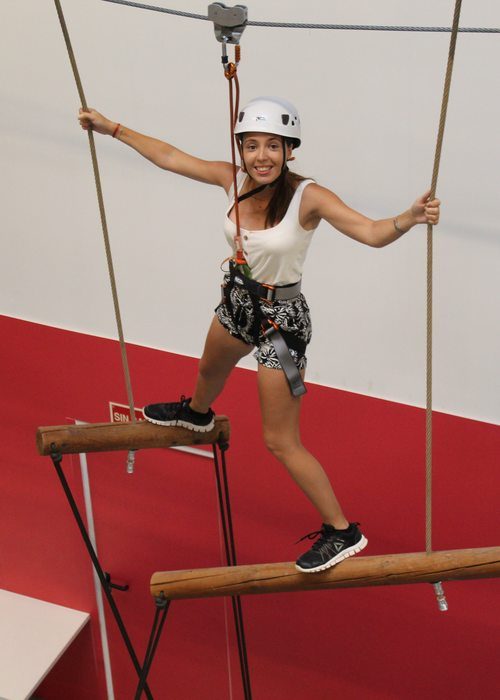 WHAT CAN WE FIND IN KIDOM?
RED VOLCANO
Dare to climb the volcano and slide down its slope before the lava reaches you!
COSMIC CANNONS
Challenge your friends to a super fun battle with these harmless cosmic ray cannons.
THE YELLOW WALL
Only the bravest ninjas can reach the top of the wall. Are you one of them?
THE DUNESBALLS
Race with your friends on this multi-lane slide. Who will be the fastest?
VINE
Go through all the levels of the vine and escape from your chasers before it's too late.
THE LIFESAVING RINGS
Hold on tight to the life float as you slide through turbulent piranha infested water.
TWISTER
Jump into the fastest whirlwind and you will be transported to a new dimension: the brave's dimension.
HAMSTER CIRCUIT
You'll finally know what a hamster feels like running through plastic tubes...and you'll love it.
ADVENTURE TOWERS
Keep concentrated and complete the whole circuit without falling even once… only then you will be able to reach the zipline of the abyss.
CLIMBING
Test your muscles by climbing a huge wall, but don't look down!