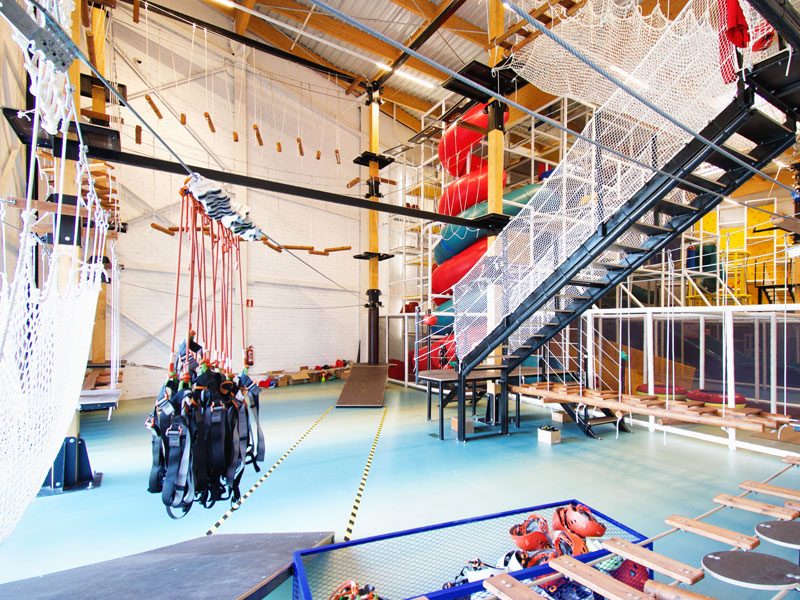 Objectives of the activities
A positive attitude
To increase the feeling of belonging to the company.
An empowerment of leadership.
To obtain the ability to coordinate and listen.
To improve productivity, motivation and group cohesion.
Working together more effectively and efficiently.
Confidence, personal and professional growth.
Individual worth within teamwork.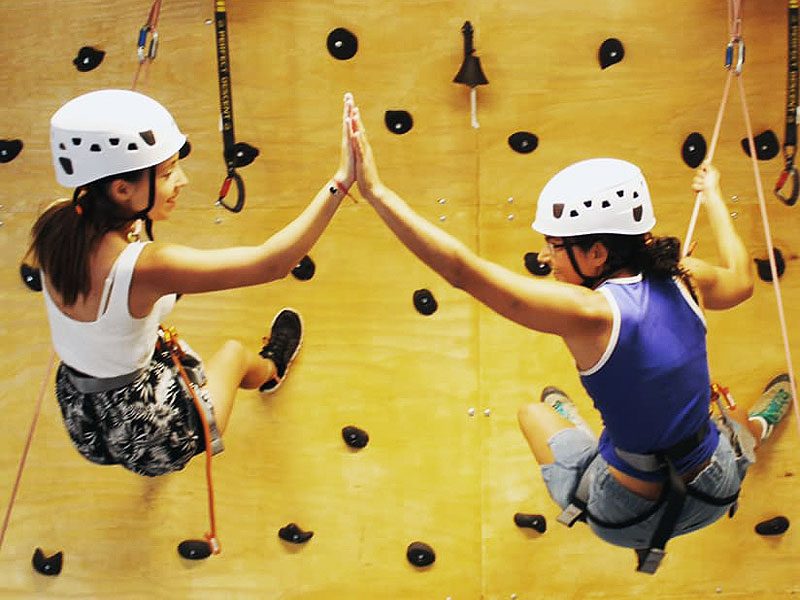 Kidom Indoor Adventure
Leisure and adventure activities
Sportsmanship and teamwork philosophy.
Trusting your teammates and assuming your role, achieving victory together.
Achieving success
Obstacles, high bridges, ziplines and climbing walls help participants to form a group strategy to achieve their goal.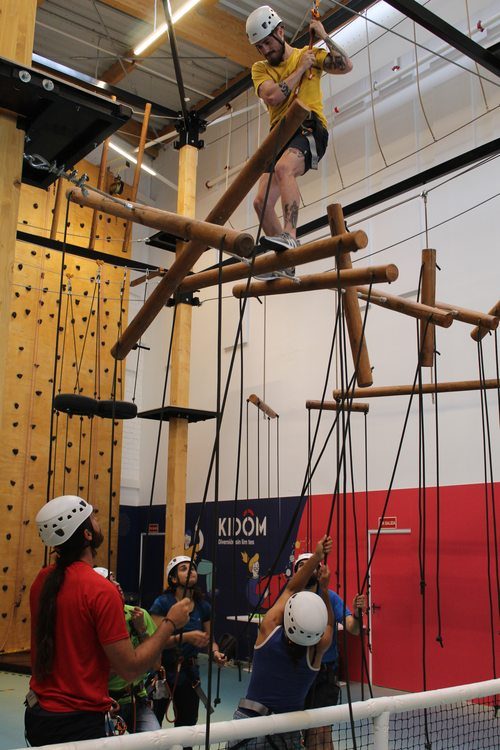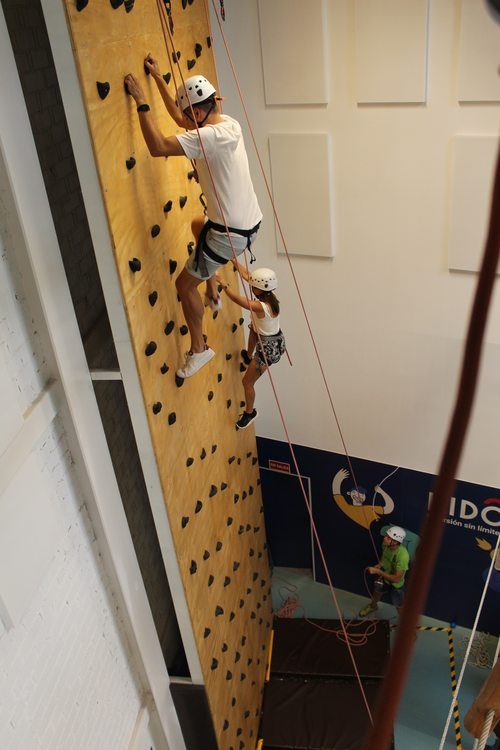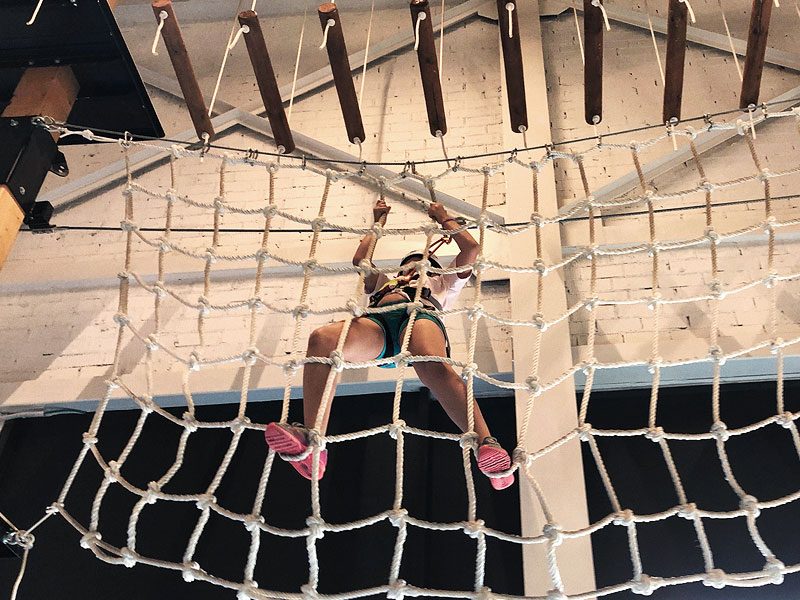 Tailor-made programming
Group programming
With an evaluation, a final report, and an optional closing event with festive atmosphere.
Combination possibilities
With our catering service.
For presentations in our catering area with our screens.
For conventions or presentations with our state-of-the-art Ocine rooms.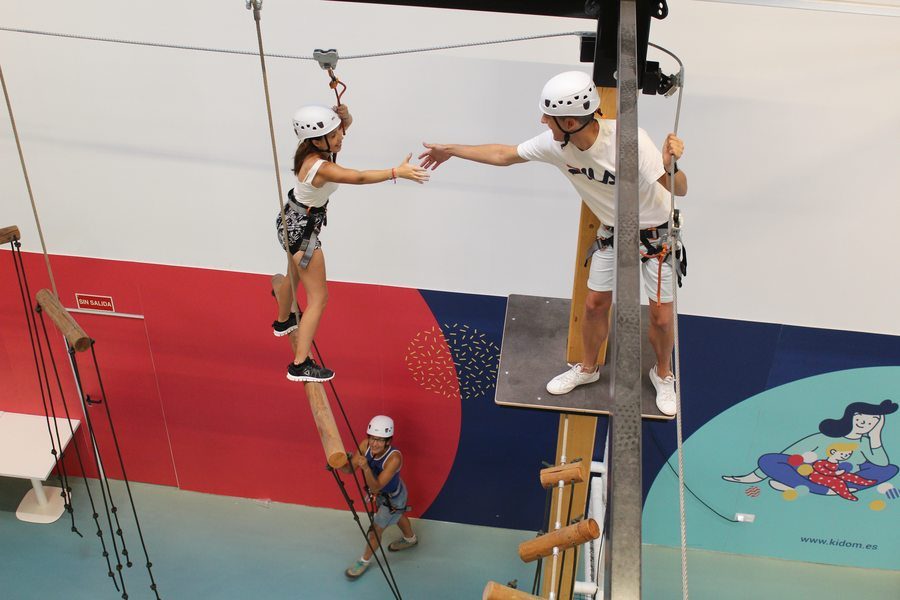 And also,
We can combine any action of your company with Team building, family get-togethers and family reunions.
Without a doubt, the integral result that we offer gives a different value to the incentive of any company or group.